Product line
Deformed Rebar
The Deformed Rebar has ribs and depressions on its surface .This increase the bond strength with concrete and prevent slippage. The patterns can be customized according to customers requirements.Available sizes are 9mm to 43mm in Grade 40 & 60 .
Plain Rebar
Plain Rebar are round or square in shape without repeating patterns of ridges and depressions on its surface.Available sizes are 6mm to 36mm in Grade 40 & 60 .
Binding Wire
Binding wire is made of mild steel.Flexibility and softness are the core properties.Binding wire is available in different diameters ranging from 0.61 mm to 1.22 mm.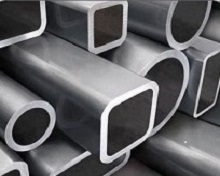 Square & Round Pipes
Square & round pipes/tubes are in accordance with the ASTM standards.
• High strength
• Available in varied sizes
• Anti corrosive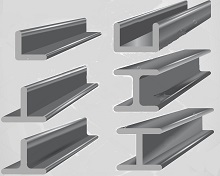 Section Steel
Sectional Steel Product For All Sections are According to ASTM A36
•Angle Iron
•Garder
• Flats
•T Iron
• Channel .
Steel Door Frame (Chowkhat)
Steel door frames are pressed from quality steel metal of different gauge as per specifications/dimensions provided by the clients. They are fabricated under the supervision of experts.